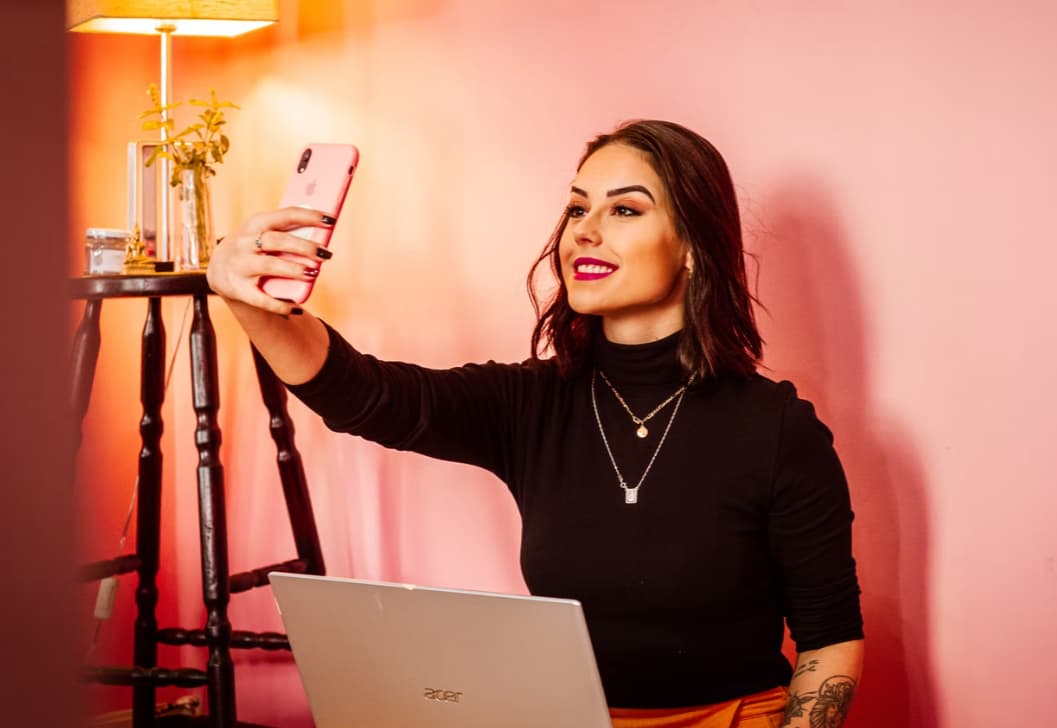 How to Become An Influencer – It is not surprising that you are really willing to know about how to become a social media influencer as that's why you are reading this article. The influence marketing industry is on a steady incline with the birth of social media and this year, it is expected this industry will expand to $15 billion. 
Influencer marketing brings the brands and influence together to market products at the time of growing the social media account of both of them. As an influencer, people will see you as a trusted expert in your expertise and select to buy the products as you said that they are awesome. Brands are willing to pay the dollars for the endorsement from the leading influencer. 
How to Become An Influencer?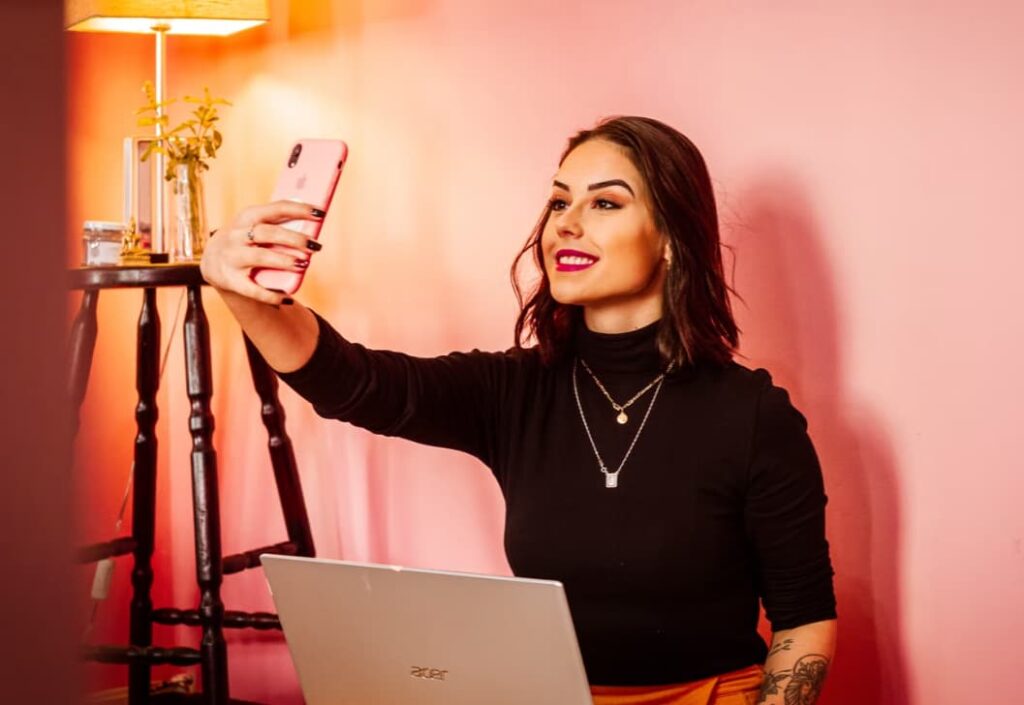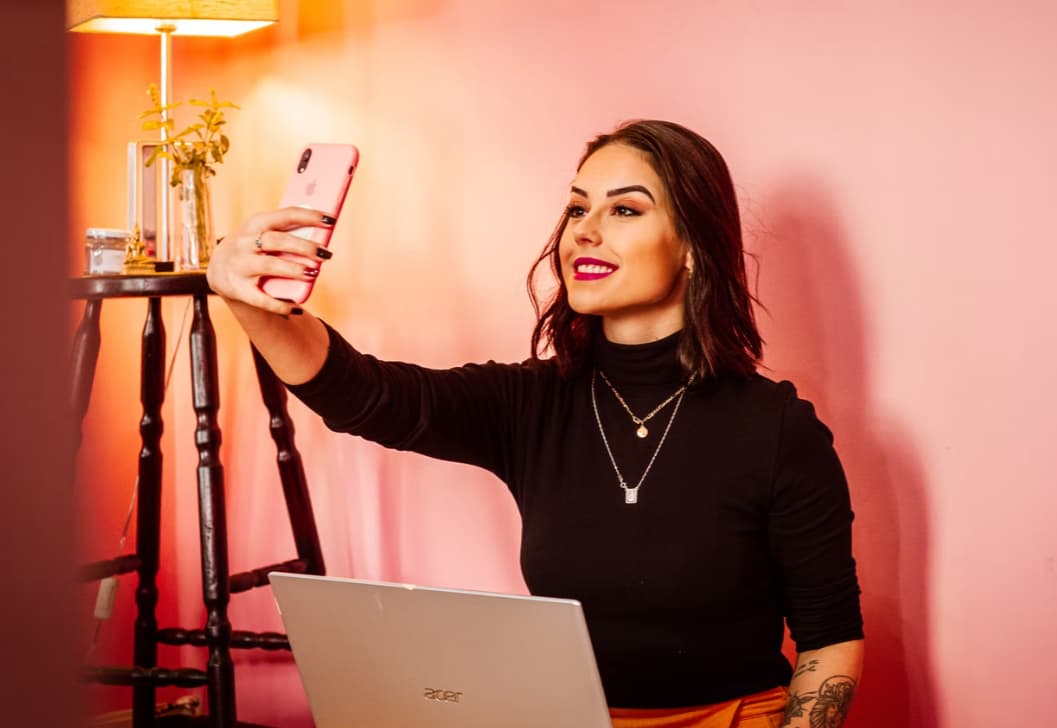 So, why not become an influencer and join in on the fun? This article will help you to know how to become an influencer in just 10 simple steps. 
The Perks of Becoming an Influencer
Who doesn't love to make money by talking about their products which you genuinely love? There are lots of perks that you can be able to get after becoming an influencer but to name a few:
Possibility to make the influencing a full-time work. 

Simply collaborate with amazing brands. 

Free products. 

Loyal followers who will trust your opinions and are willing to see you succeed. 

Flexible schedule and to become your own boss. 

Chances to build fame. 
Also Check: Best High Paying Affiliate Programs for Influencers
Most influencers begin their social media profile as their hobby which will turn into an overall career. Some of the influencers will make more money by influencing than they did ever at their traditional 9 to 5 job.
If you love the sound of these perks and are willing to get involved then you have to simply follow the steps which we are going to share below to simply know about how to become an influencer easily. 
How to Become An Influencer In 10 Easy Steps
Simply get your notes and prepare to follow these simple steps which we are going to share below. 
One of the very first things to become an influencer is to simply identify your niche. You have to pick an influencing niche which is easy as it is a good rule of thumb to simply follow your passion. 
Here we are sharing some questions which you need to ask yourself when you decide on a niche. 
What are my passions?

Will I be able to partner with brands in this niche?

Is my niche too broad or too specific?

Do I want to take on multiple niches?

What are my strengths and weaknesses?

Am I able to discuss this topic like an expert?
You have to write your answer on paper in any document and then simply decide what your niche should be from there. 
As a social media influencer, you need to do proper research and create content for your profile's niche daily. So, ensure that it is something that you are thrilled to talk about. 
There is a niche for everyone whether your little title is broad as a fashion influencer or particular as a cereal rating influencer and there is something for everyone. 
It is similar to how you can't be an influencer of all the niches and you can't expect to be present on every social media platform every time. It will not make business sense to be present in all the platforms of social media. The platforms which you select to be active depending on your niche as some of the audiences are highly active on the particular social media platform as compared to others. Generally, an influence selects 1 or 2 platforms. 
You need to be active where your target audience will find you as let's face it. You can't be able to influence your content in an empty room. Finding the best social media platform to showcase yourself as an influence needs some research. I have done some research on the best 3 social media platforms for influence and you don't have to do it again. 
Instagram amasses more than 500 million daily active users with the major demographics being millennial women. With the introduction of Instagram reels, video content is one of the best methods to simply increase engagement and also to teach your target audience on Instagram. The highly performing Instagram niches for the influencers on the Instagram are:
Travel

Health and Fitness

Lifestyle

Beauty

Fashion

Parenting

Animals

Business
---
The social media platform is taking on the video content as TikTok is having 1 billion monthly users and they are mainly Gen Z'ers. The top TikTok influences create the content in these niches:
Entertainment videos

Dance

Lifehacks

Education Content
---
YouTube is one of the best platforms to begin your influencer journey as you can be able to discover every niche imaginable on the video streaming platform. The second most highly visited website on the internet is YoyuTube and the views will take more than 1 billion hours of videos on youtube on a daily basis. It is one of the well-established platforms for influencer marketing and when you gain a following then you don't face issues in the monetization of your channels. 
Optimize Your Influencer Profiles
Now, the next step in the journey of how to become an influencer is that you need to optimize your profile on the social media platforms which you have selected. 
Switch To A Business or Creator Account
Switching your accounts from personal to business or creator will simply change your influencing career and help you to reach more people by putting in minor efforts. You can simply make this switch into your account settings which are at the top right side of your profile. 
With a creator or business account, you will get access to lots of statistics and analytics like:
Valuable tools and features to create content

Engagement statistics

Content performance analytics

follow/unfollow metrics

Access to the marketing features
Write An Engaging Bio
Your bill section is one of the very first things that someone sees when they visit your profile and you need to make a lasting impression. These short sentences will be captivating enough to simply tell a story and provide your viewer a sneak peek into your content and personal brand and the value which you provide to them. As an influencer, you need to include an email or form of contact for the brands to simply reach out to you for partnership opportunities. 
How to Become An Influencer and Make Money Fast: Affiliate Marketing
Now, you are all set to become an influencer and you can simply start making money by doing affiliate marketing. Affiliate marketing is something when a brand pays a content creator to simply advertise their products for a small commission. 
The best part about it is that you can easily get involved in affiliate marketing with a small following and scale it easily when you grow. 
Best of luck on your influencing journey.